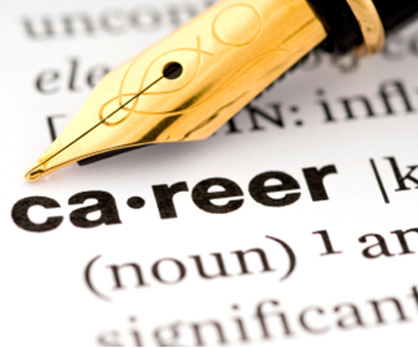 I am in conversation with 2 clients' simultaneously to build an employee referral program as part of their recruitment strategy. Companies have started focusing more and more on Employee referral programs as their preferred recruitment channel since it is more effective and less expensive. There seems to be a paradigm shift from the past when Organizations would be heavily dependent on consultants.
The below post is written by guest writer Kelly Robinson who has worked in the industry and firmly believes there are enormous advantages to using a recruitment agency.
Hiring a new staff member can bring on a range of feelings. From the excitement of inviting someone on to your team, to the fear that you don't really know this person, the process can be a bit stressful. Luckily, there is a way to take some of the stress out of the hiring process: a recruitment agency. These trained professionals work to take the struggle out of the search for an employee and allowing you to relax more. Here are just a few of the reasons why using a recruitment agency can be beneficial in the long run.
Screening Process
Just because someone has a striking resume, doesn't mean they are a stand out employee. Luckily, you don't have to worry about any skeletons in the closet with the help of a recruitment agency. These agencies provide thorough background checks on all of their job seekers for verification. With this established screening process, you'll know you're hiring a quality employee no matter what.
Time
Between work and family obligations, do you really have time to search the help wanted ads. Of course not, and you shouldn't have to. Using a recruitment agency means less time spent aimlessly searching for the perfect employee and more time focusing on the task at hand. You're a busy person who can't waste time. You'll save yourself time, as well as the stress of finding the time, by using a recruitment agency.
Bigger Selection
Recruitment agencies also have the advantage of gaining access to a large group of job searchers. As a result, you'll have more options, and can really narrow down your criteria when it comes to hiring. By being able to hire from a larger pool of candidates, you'll gain confidence in knowing that your future employee is truly unique and actually the best for the job.
Knowledge
Who better to ask for industry advice than from someone who knows every minute detail of your work? Smart recruitment agencies hire knowledgeable consultants who are there to help you during the entire hiring process. In addition, these headhunters are extremely skilled when it comes to rounding up the best employees.
Long Term Relationship
When you hire a recruitment agency, it isn't just a one time ordeal. These agencies's  work to establish a relationship with you so that they can continually help you with all of your staffing needs as they arise. By getting to know you and your needs, they will be available all throughout the long run to help. Knowing you'll always have the help of a recruitment agency can be a very encouraging feeling.
Ciara Smith represents Quintessentially People which is an international recruitment agency that understand the needs and wants of every client and candidate they meet.
Login to their website  www.quintessentiallypeople.com  for more information.
3